Meet Rick Di Dominicis, currently holding the title Master Franchisee in Canada over Alberta, Saskatchewan, Manitoba, Ontario and Atlantic Canada regions, previously Rick had spent many years in the restaurant industry before taking a break to grow his family. He coached his boys' soccer team until his son aged out, and became the Vice President of his family's automotive group, while still retaining a passion for food and the restaurant business.
Once he considered reentering the restaurant industry field, he encountered Wayback Burgers while in the States and was blown away by their food, service, and high energy. "When I walked in the team members greeted me and on the way out they said 'see you on the Wayback', the level of hospitality and the quality of the food was unmatched and nothing like I'd ever experience. I knew I needed to bring Wayback to Winnipeg.  When he returned home to Winnipeg, Manitoba, he reached out to the franchisor based out of Cheshire, CT immediately because he knew right away that they would be a perfect fit to get him back into the restaurant world. He signed on as a Master Franchisee in 2018.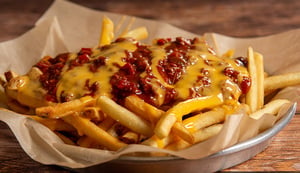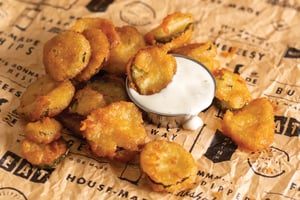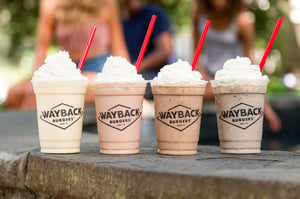 Since then, Rick has created a legacy within Wayback Burgers and currently has 12 open locations with an additional 18 restaurants in development through the franchise model. With his previous restaurant experience before coming to Wayback Burgers, he is especially attuned to what to look for in prospective new franchisees. Growing the franchising business through his team is key to the success. Rick's Director of Growth, Ryan Den Teuling serves as the franchise sales representative.  Ryan and Rick agree that the restaurant world involves difficult, yet rewarding, work, so it's essential for potential franchisees to know what they're in for. Ryan says, "above all when looking for the right candidate as Wayback Burgers franchisee I put an emphasize on the willingness to work hard and to have a sense of coachability and align with the brand values."
Before taking his initial journey as master franchisee, Rick had an exceptional experience with Wayback Burgers that he knew made it a special brand. Beyond the excellent food and customer service, some other elements of what attracted De Dominicis and den Teuling to Wayback Burgers include the history of the brand. The Burger brand started as a single, humble burger stand in Newark, Delaware in 1991 under the name "Jake's Hamburgers", what would go on to be known as Wayback Burgers grew in popularity, expanded locations, and began franchising in 2008. From the start, the mission of this brand has been to bring people together through simple, delicious comfort food that everyone can enjoy.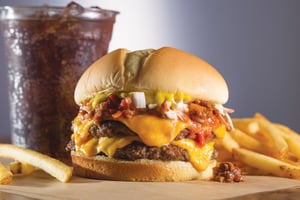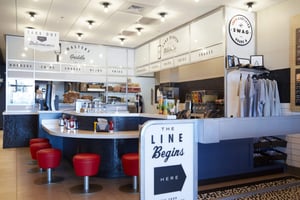 Their plan for 2023 is to continue growing the Wayback brand, with a goal reaching 50 restaurants in development in Canada by the end of the year. One of the biggest challenges, according to De Dominicis, is that "We can award restaurants faster than we can find locations." With the quick success to 30 restaurants in Western Canada, Rick seeks to develop more on the east coast of Canada, including Ontario. They witnessed 113% growth at the height of COVID (2020-2022), so they want to continue with that impressive streak.
De Dominicis and his team have big plans for the year ahead, and for years to come. Together they exemplify the values of the brand, believe in hard work, doing the right thing, and are fun-loving. These qualities lived throughout each team member make Wayback Burgers the winning franchise that it is. As with many other Wayback Burgers franchisees who have partnered with the brand it's because they realized it would provide them with the ultimate opportunity to prioritize their potential. After being drawn in first as guest, Rick continues to carry out Wayback Burgers' commitment to providing a comforting environment and encouraging and supporting success within the communities they serve.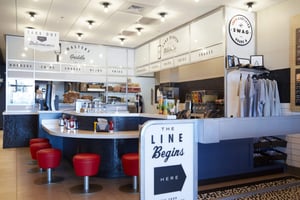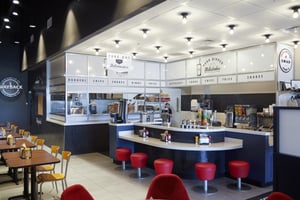 The things that brought them to Wayback Burgers in the first place are the same things that keep them committed to driving growth and supporting new franchisees every day. Attracting and recruiting hard-working prospective franchisees and having team members that support the brand are key to the successful journey it's been so far. Ryan says, "We want to keep working with the best people that we can find in the industry that can run and operate the Wayback Burgers restaurants. We're there to find and support the best people. And if we are allowing them to achieve their dreams, all the better."